Islandskabsturen is a day trip on Icelandic horses through the glacial landscape, and it brings you into the central area of the Fyn Alps.  The horseback riding provides a fantastic experience of moving through the countryside on horses who have the joy of the attentive to go forward and to cooperate with the rider and with the rest of the Pack.
[edsanimate_start entry_animation_type= "slideInUp" entry_delay= "0" entry_duration= "1.5" entry_timing= "ease-in" exit_animation_type= "" exit_delay= "" exit_duration= "" exit_timing= "" animation_repeat= "1" keep= "yes" animate_on= "load" scroll_offset= "" custom_css_class= ""]

[edsanimate_end]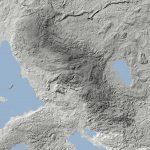 The Fyn Alps was created by ice age glaciers, since they of 15000 years ago moved across the island of Funen. Svanninge Bakker is the most striking manifestation of these enormous forces of nature, and the stunning views from the Tower in the hills gives a unique picture of the result: one of the most beautiful landscapes in Denmark.

We stop at dolmens and roads, and looking at the traces of human activity since the ice age, how they have buried their dead and have had to work and serve to maintain a life in this region.

On the tour you will pass by, among other things: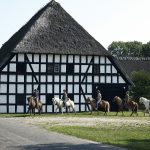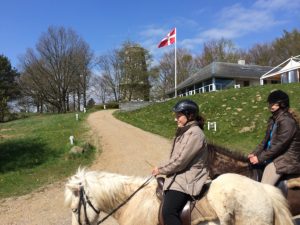 The ride starts at 10 with opsadling of the horses. CA. 12.30 we rest and eat lunch and around 4.30 pm we are back in the M.  
The tours can be conducted with groups of 6-10 persons.