In M Riding we have for many years had the opportunity among more than 80 horses to pick out the 12-15 very good horses, which we've had started in turridningen in the last few years. The horses are all well trained, attentive, easy for tölt and willingness to go forward.
We will here describe our horses, so you as the rider can prepare you for what you can look forward to on a trip with us. Below are mainly photos from spring 2013 of the horses we have going on horseback rides. Press on the images to view and read more about the horses.
| | | |
| --- | --- | --- |
| Lækur | Asdur | Brella Beach |
| Glanni | Jøkull | isold |
| Kyndill | Bed and breakfast | Refur |
| Garpur   | Fengur   | Nauma |
| Visor | Noi | Goliath |
| Hind | Bjørk | Fluga |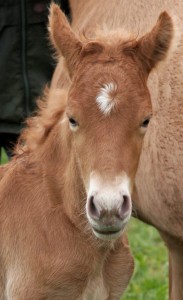 Here are more pictures of the horses …
The Icelandic horse has in addition to the common gaits, step, trot and Canter, tölt, and also many horses also have passports. We therefore distinguish between 4-goers and 5-goers.
Passport is a racing and competition gait that is not used for recreational riding.
Tølten is a firtaktet gait in which the horse puts a leg into the ground at a time. This means that the horse does not move back very much, and again the species is therefore very comfortable for the rider.
In addition, the Icelandic horse incredible terrain, IE. sure the legs also in hilly terrain and on uneven surfaces. This makes the horse very suitable for riding in nature.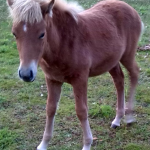 It is strong and sturdy small horses without problems carries an adult male up to hundred kilos over longer stretches. The largest and strongest can handle up to 100 kilos. In General, these horses a very calm and good-naturedly mind.
All our horses are of high quality.  We have horses that are suitable for beginners, but also horses for those who ride experience and would like to have more challenges.  All our horses are friendly, trusted people, and first of all, it is good tøltere, who wants to go forward. Even if you have not tried tølte before and don't really know how to get a horse in tölt, you'll probably get lots of Tolt on the trip. Some of our horses are trained to be hand horse, which means that you can get with that "passive rider", where a guide steers the horse for you – all you have to do is to relax and enjoy being worn. Small children and nervous riders can in this way come with out ride in nature. There can also be rented horses to pull trips with smaller children.

Dorte trainer Haleggur.
We provide more horses by buying raw young horses which Dorte tilrider and we use in turridningen a few years ' time, after which the seller's. So purchased new young horses.  Occasionally we make agreements with people free to break in a young horse, to be allowed to use it in turridningen a summer season.
In addition, we have some friends who are looser associated with M Turrridning. This means that if we are going to use many horses on a trip, borrows the their riding horses out, against payment. On the way to ensure that it is always high quality horses that are available to customers.
Islænderne are small, strong horses, but to ensure that they can keep for many years, so we have a weight limit for riders at 90 kg.