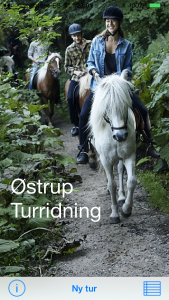 We have developed an app that can help to make our trips more exciting and in some situations easier to implement.
The first icon in the lower-left corner indicates to this page, which will act as an introduction and help with the use of the app.
The right icon opens a list of tours that are registered on your device with this app. There you can view the route and points of images recorded on the trip.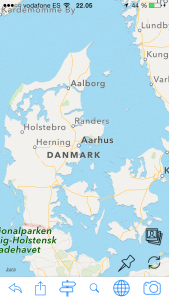 In the Middle you can tap to start a new trip. It brings you to the map with a marker for where you are, and with a number of options you can take advantage of the trip.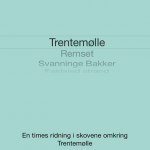 Press the icon with road signs, to get to select a route, you will ride. This is done with a rotating menu, as show in the picture here. When you have turned the route you want to follow and selected the check mark, then comes the route onto the map. An example can be seen here in the picture here.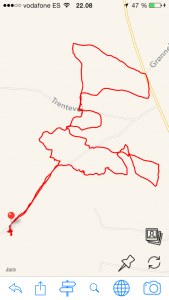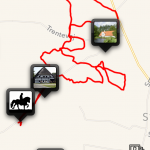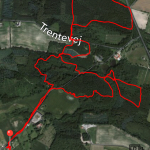 By pressing the globe map changes the map to a sattelitbillede, so you can study more details about the surroundings.
By tapping the Pushpin you can display interesting points in the vicinity. When you click on them to get in and get information about the place, and an opportunity to click an information icon.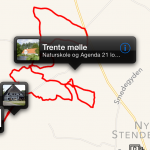 This icon is a link that brings up a further to additional information about the site.