M Riding is now offering riding lessons for beginners and intermediate. Teaching takes place at our islandkse horses, and can be arranged individually and training on hold.
In teaching, we attach importance to:

working from land f0r creating good contact between horse and rider
to create a natural leadership in collaboration between horse and rider
that the rider will find a proper position on the horse and wields the helpers
to train basic dressage and time species step, trot, tölt and Canter
In addition, it is possible that after working with special disciplines, which wants to ride with hand horses etc.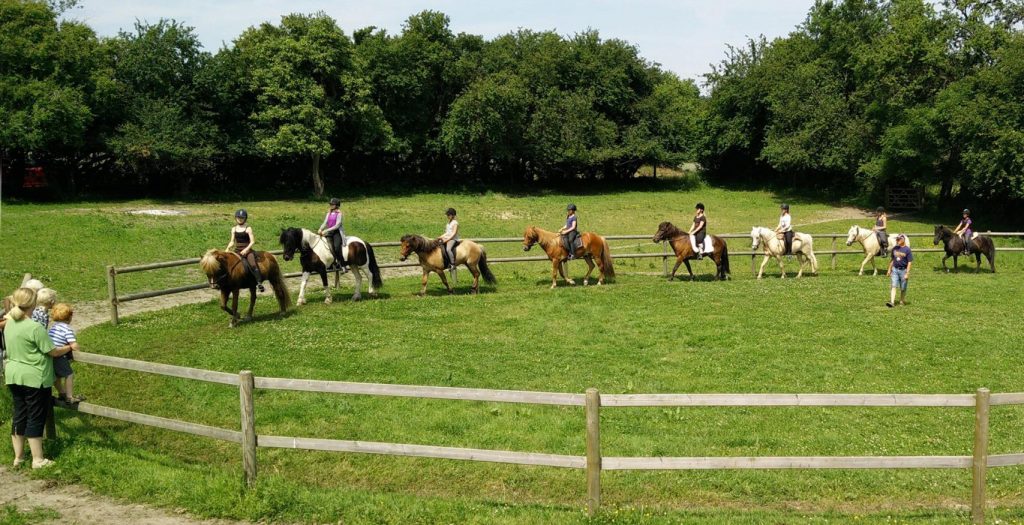 Dressage takes place outdoors on a small oval track.  After teaching may by agreement be organized horse riding in nature.
For solid agreements on education with monthly payment and a month's notice of cancellation of participation paid for 4 lessons as follows:
| | |
| --- | --- |
| Prices | Group lessons |
| 1/2 hour | 350 |
| 1 hour | 550 |
Teaching takes place Wednesdays at 15.30-17.00 starting on 6 March. April 2016.  
Before teaching should be 1/2 hour to up sadling and preparation.  For groups who sign up for education overall, may provide separate prices. Taught up to 7 people in a team.
If you want to learn more or book a room, please send a query here, or call us at 42,402,298.
Parade on the riding ground complex.