Beach trip is a full day tour on Icelandic horses through the beautiful archipelago landscape down to the beach at Damsbo and on to port in faldsled.
If weather permits we will bathe with the horses. It is an amazing experience to brand the horses swim under a, and although the water is not always so hot, so it is a special experience to feel the heat from the only horseback.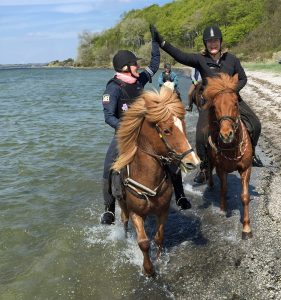 The beach faces the Helnæs Bay that in the Viking era may have been Assembly port for naval expeditions in the Fyns wiring before strangers.