M Riding conveys again summer tours of Iceland with Stein Bjorn, Gudrun and Eva Lena on North country omk. Hvammstangi. If you want one of these horse, it is now, you have to book, three of the tours are already sold out.
Tour 6:26.07-01.08
This trip is an offer to the young and fresh, who would like to ride during the day and partying at night. The elderly, who would like to leave on these dates may be content to ride a day and relax in the House by the fjord afterwards. Price 188,000 Icelandic crowns.
Riding and Eldurfestival:
We ride in the Hunavatnsyslu area. As an additional offer there is the possibility to visit Yasser tangi and participate in Eldurfestivalen which will be held this week. Eldurfestivalen is for the music enthusiasts. Local bands have intermediate, and they deliver. Thursday night is there appearance. Friday night dragons all over the village to the extinct volcano Borgaviki and sits in its crater surrounded by rock walls with lighted torches, to listen to this summer's artist. Magical. For those who have the energy continues at night in the House with music and Dance Association. This is just a selection of what is happening during the Festival. The focus is of course first and foremost on riding, 6 nights and 5 entire ridedage. Costs of EVS. entrance fees are not included in the travel price. One lives in the House all nights.

Tour 7:04.08-10.08
For those who are into it a little more wild, there is this tour: Price 196,200 Icelandic krona.
Fairy tale: on this trip we first and second night living in the House for the side to go up on the high ground and ride in the US its harsh and rocky nature. We are living in primitive cabins and two nights sleeping in their own sleeping bags. These cabins are used primarily in sheep and horses during the Collections. Then we head back down on the Green lowlands and we sleep the last nights in the House. 6 nights and 5 ridedage.
If the dates do not match, we have the opportunity to convey 4 other trips: 22.-26. June. 18.-24. July. 14.-19. Aug. as well as 22.-27. Aug. But they are all with only 3 or 4 whole ridedage and with a slightly different program.
We have therefore chosen primarily to offer trip 6 and 7, because we think these trips best match what our customers demand.
[fve][/fve]
Niels Kristian's recordings from the horseback riding 5. to 11. July 2015
We ride on the north country West of Skagafjordur. Here, we cooperate with Steinbjörn Tryggvason and Eva Lena, who is friends with our neighbor in østrup, Halldor Gudnasson.

It is not ordinary "tourist-shop", our Icelandic friends organises the trip in their summer break from other work, they enjoy being in the mountains with the horses and the US, and as a hobby to make the trips each summer.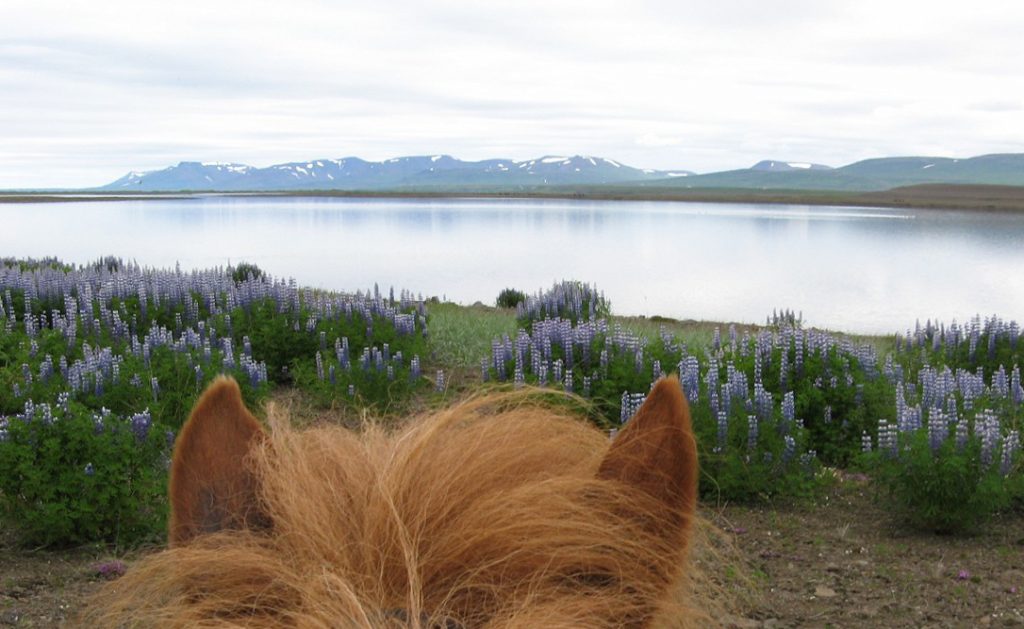 There was created a blog about the trip in 2015 at island2015.oestrup.dk.

Susanna Katajas video from the trip 28. June-4. July 2014.
It is not "tourist horses" we ride, Stein Bjorn takes its own and friends ' horses, and gathers in addition the Valley's horses. The peasants lends them out, then they come in the form of sheep collection later this year. In between rider to an experienced sheep collects horse, and it is an amazing experience: the horse know how to position themselves to get the loose horses the right way. In addition to good and forward tøltere, there are also horses, which can be placed in flyvepas.
We ride with a huge bunch of loose horses, the number has never been less than 80. In 2010, there were a total of 132 horses in the herd, and we were 16 "tourists", which is the maximum number that can participate. Stein Bjorn has an eye for and experience in finding the right horses to the individual rider. Nature we ride in, is very varied. The event is put on the most mature audiences. There are real beds and possibility of bath every day, and great food. Our b & b is located right next to the fjord and mountains and within walking distance of the small town of Yasser tangi.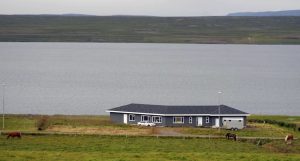 That most participants are mature, however, does not mean that there is a lack of ridemæssige challenges: Icelanders say from time to time, the Danes around 50 years often are the coolest, and those who are coping with the hardships best. We ride 5 full days, IE. 5-8 hours including breaks, when we change horses. We have been with Steinbjörn for many years, the first two times were far out in the mountains, and it was very primitive, you have to stay overnight in sheep huts without water and sometimes hospitalized without a bed for all, tightly wrapped, and granted, we are making greater demands on comfort with age. That is why we are the country of having a fixed base. We think it is a good combination of wilderness and luxury. The food is also made more out of, it's easier when we have a fixed location and everything should not be transported.
The horses overnight, where we land. We on the other hand, returns to our permanent base and we continue the trip the next day, where we landed the night before. It is therefore a traditional tour. The ride from the time we are finished with the ride, and the outward journey in the morning is actually a good experience, relaxing and get seen more beautiful scenery.
The first day is there a shuttle to the North country, supper hot-tub and information about the trip. Then comes 5 days with full-day tours.  The days typically looks like this: breakfast. Departure to ridestedet where the horses are located. Riding at about 23:00. 17. with inlaid lunch break and 2-3 other breaks, where we change horses.  Last day there breakfast, lunch box lubrication and then departure to the airport.
The last year was that, on the days where we were early home, admitted many small surprises-of course not mandatory-but only for those who felt like it. There were: Evening visit with red wine and snacks along with Icelanders at the home of Steinbjörn, (the evolved shown to some party-like, but since we were from Oestrup taken home), "pancake eating", there were civic-Hvamnstangi, and we landed suddenly in a place where there was a need for many tasters in a bagekonkurrence, evening concert in a beautiful "natural fortress", with an Icelandic Orchestra, visits to local uldforretning , as well as visits to the Cielo home farm. About Icelanders installs surprises for the summer, we can not promise, but they wont be incredible inventive.
There will be an emphasis on the social conviviality, and made sure that everyone is a part of the social life in the group. You therefore do not hold back if the husband/wife or friends do not want to take a riderejse with you. We are a group, and no one is alone on the trip. There will be organized a forbereddelsesweekend in M for a special price. Here we try to ride about 30 km in a day, get good advice on attire, equipment, etc., as well as to how to avoid wear and tear on the back and legs. Preparation weekend is not required-just a good deal.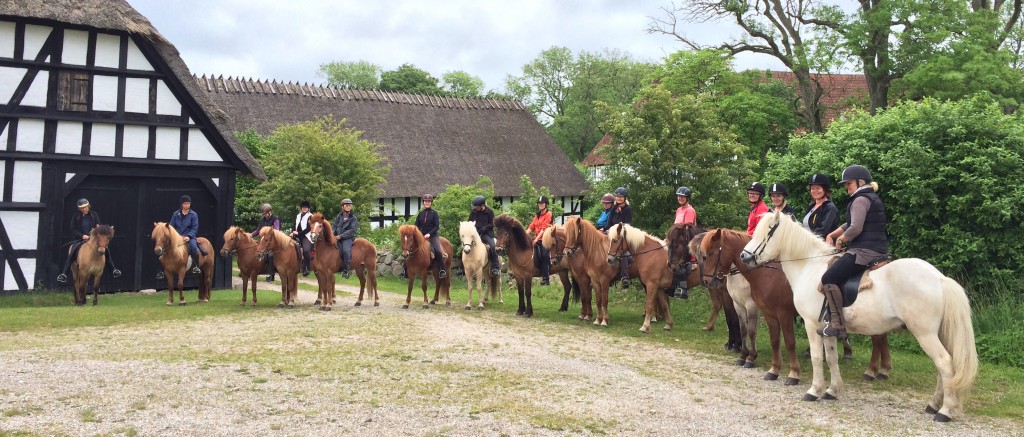 At the same time, we can contract before the tour begins, taking some days in Reykjavik for those who fancy, here there are many options: Horse wear, bathing in the Blue Lagoon, whale watching and more.
Paid a deposit of 3,000.0-DKK for Stein Bjorn Tryggvarson Yasser tangi.  Money is transferred via online banking. The rest of the amount must be paid when we arrive to the North country, and it is to the Eva-Lena, which organizes food and accommodations. "Amazing value covers all meals. However, we must count on ourselves to buy wine or beer if you want it for the food. We will be picked up and later returned to the airport and experience a scenic drive between South and North through Western Iceland.
If you want to register for a tour or more information, please contact M Riding v. Dorte Mehr and John Flint, at Tel. 42402298 or email turridning@oestrup.dk.  There can be communicated other than those mentioned in 2017, where horseback riding tours are combined with yoga or mind-fullnes. In addition, there is a ride where we stay overnight in primitive huts along the way over the Highlands.